See Jane Sparkle
A favorite local spot,
See Jane Sparkles
is the first boutique in the Chicago area offering both designer and couture apparel and accessories, vintage jewelry focusing on Victorian and Edwardian pieces, and their own private label jewelry line. Located in southeast Evanston, See Jane Sparkle is the brainchild of local designer, Sara Jane Abbott. Jane's lifelong dream to own her own store showcasing developing artists and designers finally came to fruition, and she is delighted to share it with you. With over 20 years of experience in the fashion design industry, Jane envisions her boutique as
the
destination for both artists and customers to "find their own sparkle." Stop by today to browse various jewelry, women's accessories, and home decor.
Eve Alfillé Gallery & Studio
You can find everything from exotic pearls to fine diamonds throughout the amazing, handmade jewelry found at
Eve J. Alfillé Gallery & Studio
in Evanston. Every single piece is crafted one at a time by talented goldsmiths and artisans in the Evanston Studio. Eve's past work as an archeologist and award-winning artist greatly influences her incredible jewelry, and her pieces range from understated to extravagant and captivating. A frequent stop for jewelry lovers, Eve has expanded her business beyond her brick-and-mortar venue by creating an online store so that you can shop from the comfort of your couch. Her collection is so diverse and unique that you're sure to find something you love. If, for any reason you don't find the perfect statement piece you simply must add to your jewelry case, Eve and her gifted team will happily design a custom piece for you.
Stella Boutique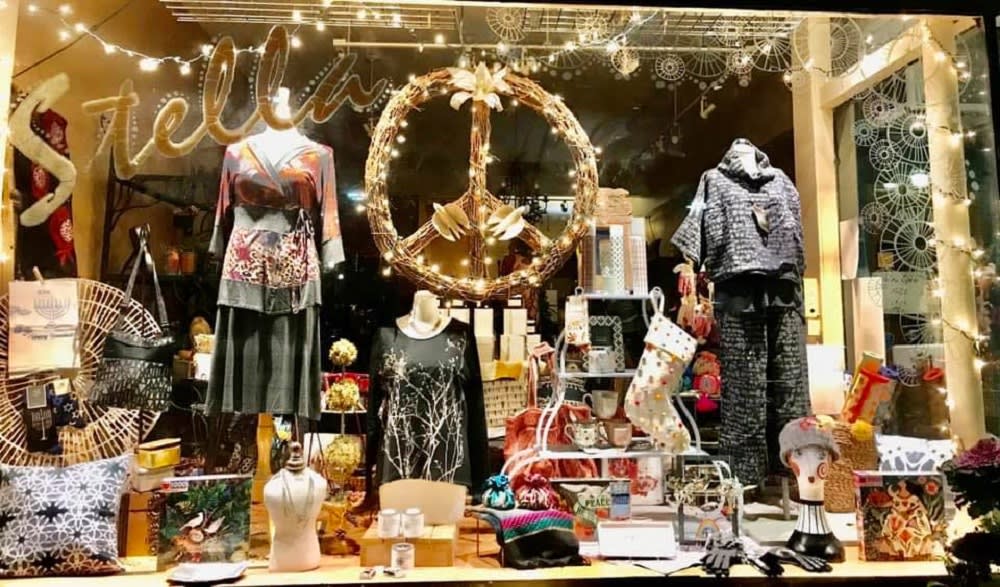 Let your inner goddess shine by picking up some one-of-a-kind pieces at
Stella Boutique
in Evanston. If you enjoy finding hidden gems in a touch-and-feel experiential atmosphere, Stella Boutique is right up your alley. While business owner, Rachel Heshinow, thrives on human connection, she has graced us with a little taste of the marvelous things she sells via her online shop. While you're more than welcome to sit at home and scroll through her offerings, Rachel joyfully invites you to stop by her store and find a treasure or two among her small sampling of funky clothing, handcrafted jewelry, unique accessories, chic home accents, and rare gifts.
Maya Papaya & Tony Macarony
Make sure your kids head back to school in style by shopping at
Maya Papaya & Tony Macarony
. More than a chic boutique, this must-visit shop in Evanston sells accessories, books, and toys in addition to brand-name children's clothes for kids 0 to 12. Find everything from pretty dresses to coats, shoes, and loungewear, to cute backpacks and cozy baby blankets here. This is an excellent store to pick up gifts for all occasions, with a few things for mom peppered in, too. When you need to pick up a last-minute birthday gift or find some stylish digs for your little ones, this is the spot.
ENAZ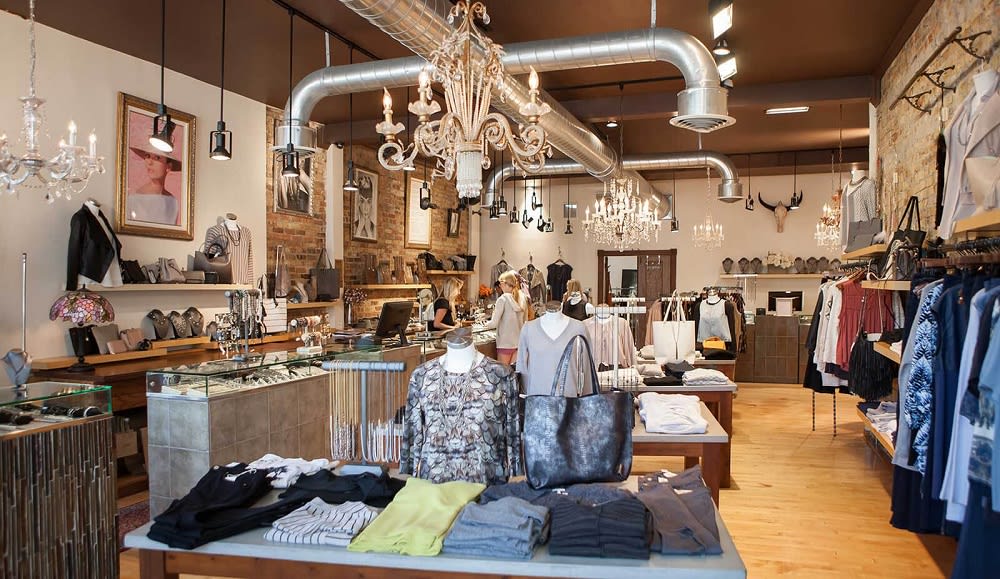 Situated in the heart of Northfield,
ENAZ
is a high-end contemporary boutique that caters to mothers and daughters on the go. Find everything from Italian leather handbags to activewear here. ENAZ stands for Energy, Nature, Attitude, and Zest for Life, bringing all of these positive attributes to your lifestyle via stylish clothing and accessories. This family-run boutique is a one-stop shop, carrying denim, t-shirts, dresses, blouses, outerwear, handbags, jewelry, and much more. Known for their wide selection of jewelry by mainly local artists, designers will gladly customize a piece for you. Once you've picked up a comfy sweater for your daughter and a classy cocktail dress for yourself, check out ENAZ's custom Spa Bar, featuring lotions, body washes, and perfume oils with up to 25 scents to choose from.
Convito Café & Market
Convito Café & Market
in Wilmette is an ideal destination to pick up world-class ingredients, fine meats, wine, and more. Impress your guests during your next wine and cheese soiree with a charcuterie and cheese board teeming with a fabulous selection of 5-year aged gouda, taleggio, soppressata, and Toscano salami. Pair your bountiful display of indulgences with quince paste, Marcona almonds, and some fabulous wine, available from almost every one of Italy's 20 regions. If you're a wine enthusiast who prefers the luxury of being served as opposed to hosting, stop by the cafe to enjoy wine tastings with hors d'oeuvres and dinners throughout the year. They feature a different wine from a different country every month at a discounted rate!
Von Maur
Located in the Glen Town Center in Glenview,
Von Maur
provides a unique shopping experience for the whole family. This is the place to go when you need to find back-to-school clothes for the kids, dress shirts for your husband, furnishings for your home, and an evening gown for yourself. Von Maur truly has everything you need, including clothes, shoes, accessories, bath and beauty products, and home decor. Stock up on breezy resort wear pieces for your next vacation or purchase a new coat by The North Face to keep you warm during cold and windy Chicago nights. Whether you need a new pair of Jeffrey Campbell boots, a chic COACH purse, or some loungewear for home, you can find it all here.
North Shore Exchange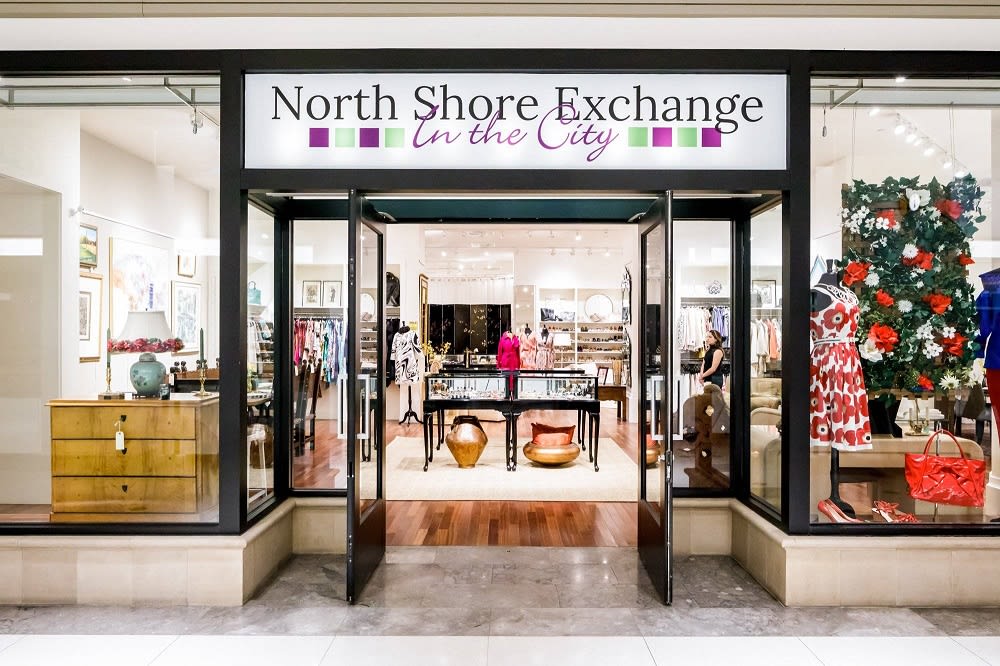 North Shore Exchange
is much more than a consignment shop, it is a nonprofit organization that primarily supports Chicagoland charities serving children and families living in poverty through volunteerism, designer shopping, and luxury consignment. With over $2.6 million raised to date, all of their profits support local charities providing essential human services to those in need. Your affinity for designer goods will be more rewarding than ever before when you shop here. You'll feel good knowing that your Prada leather tote purchase is helping those less fortunate. Find everything from Givenchy handbags to Burberry coats in this luxury goods store. From statement jewelry to Manolo Blahnik pumps, this is an excellent boutique to pick up a range of high-end pieces. If you have some lightly used designer apparel and accessories, earn some cash and give back by selling them.
Artistica
When you wish to upgrade your dinnerware with some one-of-a-kind ceramics, visit the showroom of
Artistica
. With over 4,000 authentic hand-painted Italian pieces in stock, you're sure to find a beautiful heirloom or two to pass down to future generations. Artistica is home to the most extensive assortment of authentic Tuscan and Deruta ceramics in the US, giving you the chance to fill your home with stunning, thoughtfully crafted, and painted ceramics made in the small town of Montelupo Fiorentino in Tuscany. Refresh your home decor, decorate your dinner table to perfection, and embellish your terrace with some truly special and conversation-starting wares found at Artistica.
Edwards Florist
Brighten someone's day by sending them a custom arrangement of high-quality flowers curated by
Edwards Florist
. This flower shop can accommodate all of your floral needs, helping you evoke the right emotions for any occasion, large or small. Choose an artful arrangement from selections such as roses, seasonal, and sympathy collections, or order a custom bouquet for your next event. Whether you're looking to exemplify your love for mom with a bouquet on Mother's Day or wish to breathe life into your home with a luxe orchid garden, Edwards Florist can assist you with all of your floral needs.
Are you or someone you know looking to move to Chicago's North Shore? Contact the
Jane Lee Team
today to assist with all of your Northbrook real estate and Highland Park real estate needs.