The majority of potential home buyers start their home search online. You have seconds to grab their attention and show them that your home is the perfect next home for them. To that end, you will want to rely on professional expertise to ensure that you are presenting your home in the best light and attracting the best potential homebuyers. For this process, professional photography can be your secret weapon.
1. More than just still photos
While still photography by itself is important when listing your home, a professional photographer can provide you with other ways of
showing off homes
for sale in Lake Forest and similar neighborhoods. Still photos (often shot eye-level with a camera on a tripod) are just a starting point for selling your home in the current real estate market. When looking at potential homes online, people want to have as accurate a view of the home as possible.
Aerial photography of your home will show angles of the house that typical photography cannot. It will give potential buyers an overview of the whole property and how it fits into the neighborhood. Other beneficial amenities to showcase with aerial photography or videography are acres of land, pools, landscaping, and outdoor entertainment areas.
In addition to aerial photography, you may consider providing 3D walk-throughs of your spaces. 3D walkthroughs can include 360-degree videos and an immersive virtual experience that makes the viewer feel like they have a better sense of the space than they would with only traditional photography.
2. Sell for more
Homes with professional photography often
sell for a higher price
than houses for sale in Lake Forest that do not have professional photography. While high-quality professional photography will come at a cost, it is a relatively small investment compared to the increase in sales price that you could see.
Depending upon the features you want in addition to photography, your investment will likely cost only a couple of hundred dollars.
According to the Wall Street Journal
, having high-quality photos of your home could increase your selling price between $934 and $116,076. By not investing in professional photography, you're simply leaving money on the table.
3. Virtual staging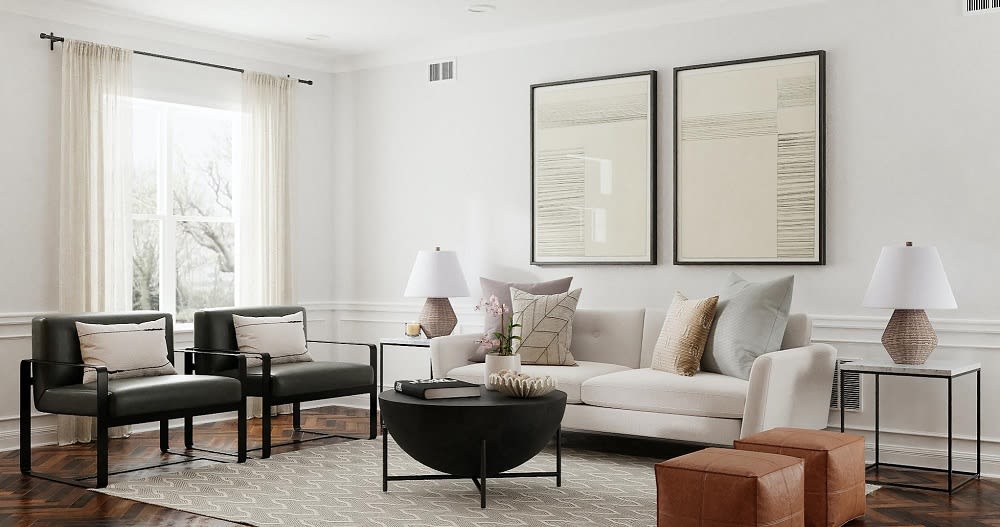 Staging is an essential step you do not want to skip when looking to sell a home. More and more frequently, real estate agents are choosing to
virtually stage
a home over physically staging the house with real furniture and decor.
There are several benefits to virtually staging a home over traditional staging. First, depending upon the quality and design of your furniture, your pieces may not be appropriate for home staging. A professional home stager can help you eliminate some of the items in your home and replace them with pieces that more broadly appeal to individuals looking at homes for sale in Lake Forest. When virtually staging a home, you will not necessarily have to remove the pieces of furniture currently in your home. Virtual stagers can digitally remove and replace your furniture with pieces that have a broader appeal.
Second, if you have an empty home, virtual staging is faster and easier than renting or buying a truckload of furniture. Your home will get to market faster and get more views online.
Finally, it is easier to make quick furniture and decor swaps when the room design needs to be changed. If you make a spare room a guest room but potential homebuyers are disinterested in a guest room, you can easily showcase the room as a home office. Again, virtual staging is much faster and simpler than rearranging furniture.
4. Sell faster
When listing houses for sale in Lake Forest, homeowners often want to make the sale as quickly as possible. Homes with professional photography could spend less time on the market than those that do not use professionals.
According to a recent real estate study
, listed homes that use professional real estate photos sell 32% faster than those not using professional photography. The same study found that homes with at least 20 professional photos spend about 30 days on the market, some 40 freer days than homes with just one image.
People looking to buy homes spend hundreds of hours looking for their perfect home. You need to grab their attention immediately, quickly cause them to become emotionally attached to the house, and then encourage them to view the home in person and make an offer. Professional photos make people want to spend more time looking at your listing online, giving you a significant advantage.
5. Attention to details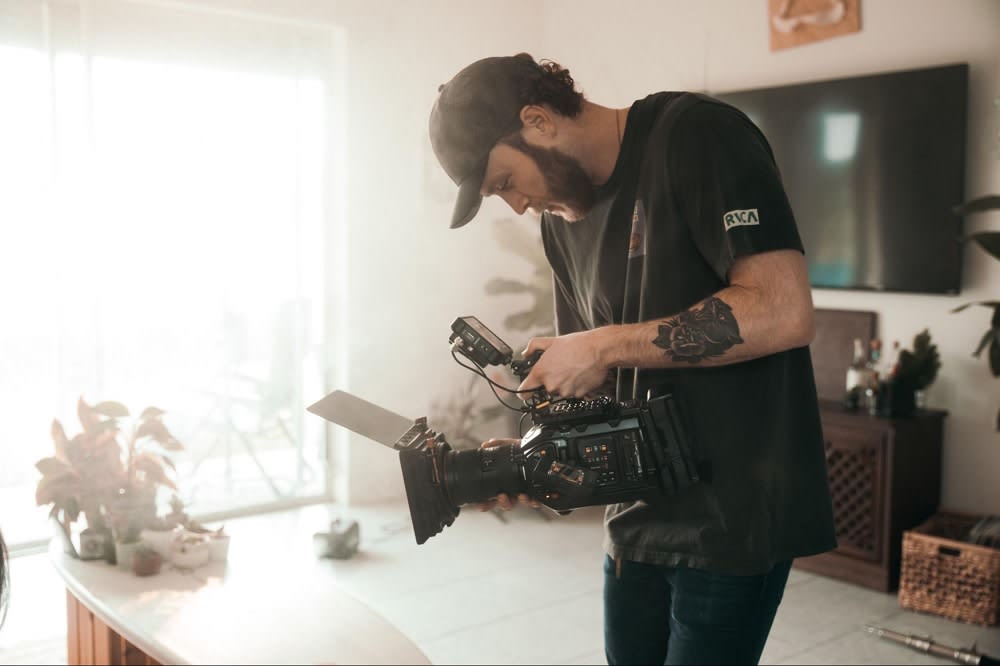 When looking to sell your home, you do not have a lot of time to win over potential buyers. Many people looking at houses for sale in Lake Forest, for example, first look online before viewing a home in person. The photography included with the listing is the
first impression
potential buyers will have of your property.
A professional photographer will pay attention to seemingly minor details that are easily overlooked but could greatly impact the first impression. They will ensure the lighting shows off the space in the best way possible. They will use the right lenses and equipment to ensure your home looks its best — no images will be distorted, no ceiling fans will be on, no toilet lids will be up, and no countertops will be cluttered.
When you are ready to list your home with other homes for sale in Lake Forest, you want to work with a real estate agent who has an extensive network of industry professionals and a vast amount of real estate knowledge. Your real estate agent should work to meet your real estate goals while forming a relationship with you as their client.
The Jane Lee Team
is considered the #1 team in Northern Illinois and will provide you with the best-personalized service throughout your real estate journey.
Reach out to the Jane Lee Team directly
when you are ready to start selling your home.