There's plenty to love about the North Shore, from its location right next to Lake Michigan to the variety of different communities for investors to choose from. Before investing in the North Shore, read on to see what's so great about this Illinois location and what to consider before choosing a neighborhood to settle into.
What to know about the North Shore

The North Shore is positioned between Chicago and Wisconsin. Many people love this location because of its proximity to Lake Michigan's shores. There are several communities that make up Northshore, from the upscale family community of Deerfield to the lakeside suburb you'd find searching for Highland Park real estate. All of these communities offer a high-end and luxury type of lifestyle, filled with lakeside views, historic architecture, and other amenities available to residents.

The communities are connected by US Route 41 and I-94, which makes travel to areas like downtown Chicago convenient, even during high traffic times. The North Shore itself is about twenty miles from its southern to northernmost point, which provides different opportunities for different types of residents. If getting into the city quickly is important to you, then you'll want to consider living in communities like Evanston or Wilmette. But if you prefer to enjoy nature views in peace, searching for properties like Lake Forest, Illinois houses is a good place to start.
The neighborhoods in this area are a bit timeless, as those who come to live in the North Shore often stay. The
housing options
in the North Shore vary from rental places such as studio apartments, ranch homes, and more elaborate mansion-like real estate. Construction doesn't happen often in these areas, which helps maintain its peaceful environment.
The perks of the North Shore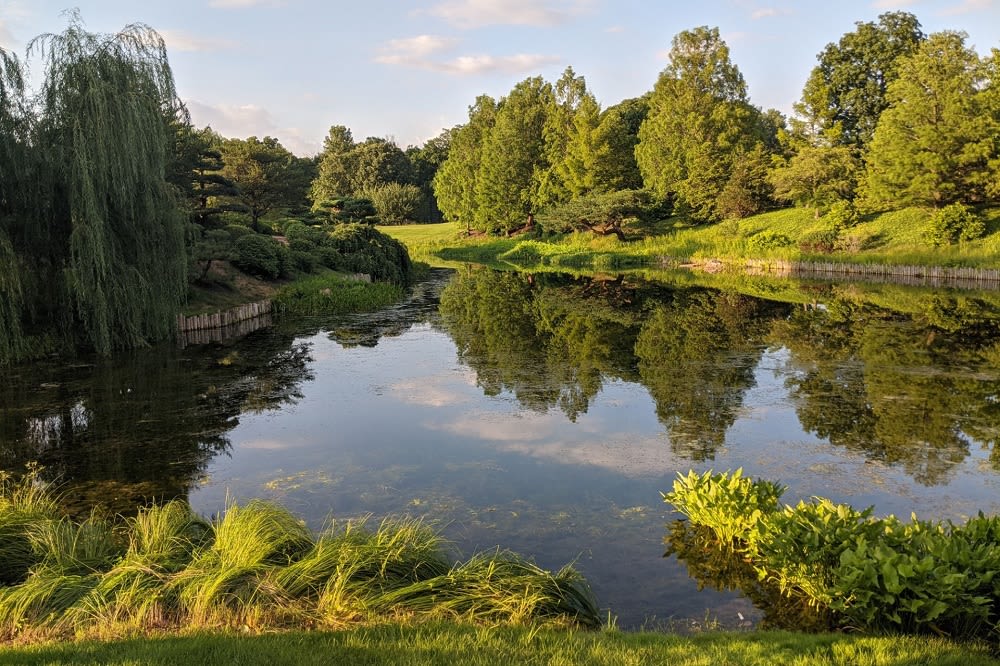 Photo courtesy of Unsplash

There are several perks of living on the North Shore, which its residents use to their fullest capacity. For one, if you're looking for Highland Park real estate to start or relocate a family, the North Shore is an ideal place to do so. The permanence of the community provides stability in a child's education that benefits them all the way through college. Also, many of the public and private schools are high quality and equipped to provide children with the best educational experience.
Another perk of the North Shore is its
proximity to Michigan Lake
. The communities that don't enjoy a lakeside view often have their own equally admirable views of nature and architecture. Some communities, like what you would see visiting Lake Forest Illinois houses, have all the nature perks. These include a beach and boat launch area to enjoy the freshwater lake, 200 acres of protected open space, as well as other amenities like a Market Square and golf course to enjoy the area's beauty.
Photo courtesy of Unsplash
There are plenty of
attractions and amenities
across the North Shore that make this area a great place to live. Those who want to see a vibrant array of flowers or autumn leaves changing color, can visit the nearby Chicago Botanic Garden. There are also many architectural landmarks in the area, such as the Charles Gates Dawes House, who was the vice president of Calvin Coolidge. Those who invest here can explore the fine dining restaurants and high-end shopping spots in the area as well.
What to consider before investing
One thing to consider when investing in North Shore real estate like Lake Forest, Illinois houses are the
cold Chicago winters
. You don't have to live in the area year-round, but if you do you'll want to brace yourself for some chilly weather. Make sure to prepare yourself and your home for the winter season, make the most of indoor living, and keep in mind the beautiful spring and summer that comes afterward.
Another thing to know before investing is that
inventory is declining
in the North Shore. New listings have been on a down trend since 2020, which has caused an increase in home prices. Currently the greater North Shore is a seller's market, and because of that many homes have sold for an average of 46 percent over asking price compared to prices a year ago.

However, just because inventory is low and prices are high doesn't mean you won't be able to find a home you love. You just may have to wait a little longer and make a more competitive offer to sellers. If you have the means to wait it out, it's definitely worth it for the prime locations and services that the communities provide.
How to invest in real estate

Once you've weighed the pros and cons of investing in North Shore properties like Highland Park real estate, it's important to know how to begin the process. There are several ways of investing that don't require you to live in the property you buy. But given the quality and scarcity of North Shore homes, you're probably interested in buying a property yourself for year-round use or to use as a vacation home.

When searching for a home, the first step to take is to review your finances and prepare for costs like a down payment, closing costs, and a mortgage. Getting pre-approved for a mortgage if you decide on taking out a loan is important for narrowing down the types of properties you search for. It also helps strengthen the offer you make to a seller.

You'll also want to make a list of requirements you have for the property itself and the area surrounding it. Know how many rooms you want in a home and how far away you want to be from work, grocery stores, and entertainment centers. This will help you make a decision you can enjoy in the long run.
Ready to invest in North Shore real estate?
There's plenty that makes the North Shore a stand-out location to invest in real estate. When you're ready to invest in the area, contact one of the Highland Park real estate experts on the
Jane Lee Team
to guide you through the process.
*Header photo courtesy of Shutterstock