Chances are if you're buying or selling a house, you more than likely want to do so as quickly as possible. Whether you're relocating to a new area or have a pending offer on another home, the faster you buy or sell your house the better. Fortunately, there are a few closely guarded secrets in the real estate industry that can help you do just that.
Across the board, the
suburbs north of Chicago
are largely experiencing a seller's market, which means there are more buyers looking for Northbrook, Highland Park, and Lake Forest homes than there are houses available. Because of this, now is a great time to sell a home here and in other nearby neighborhoods like Highland Park and Lake Forest. With the rise in demand for houses in the area, homes are selling on average at the $1 million mark. While it may be a better time to sell your home in this area, there are still things you can do to ensure you buy a house quickly.
Here are the best-kept secrets from the real estate industry for buying and selling your home quickly.
Selling Secret #1: Price your house right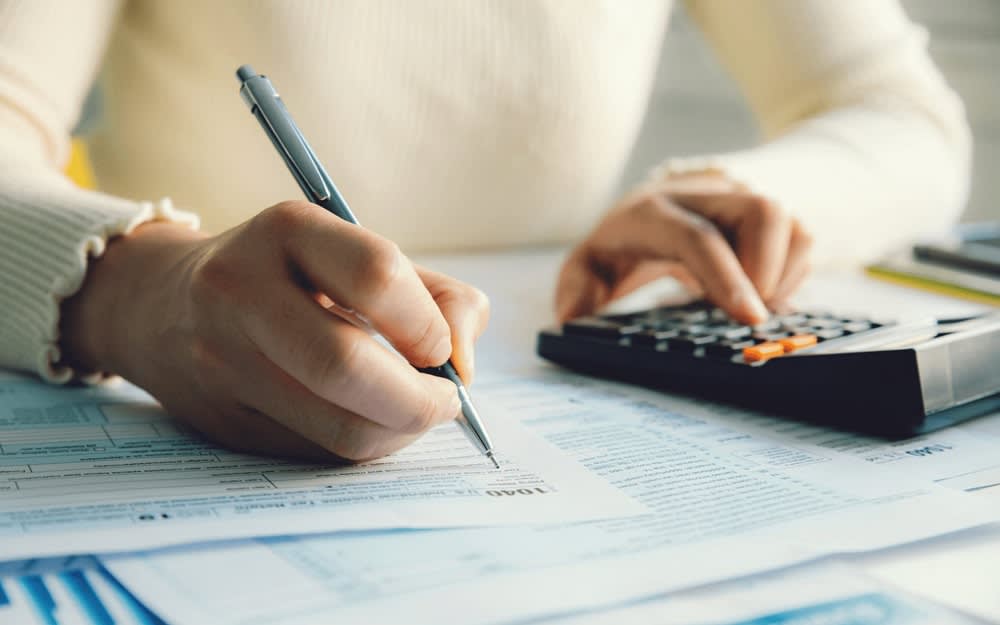 Photo courtesy of Shutterstock
One of the best ways to ensure you sell your Highland Park real estate quickly is by pricing it right. If you set your asking price too high, then you risk turning away potential buyers. On the other hand, if you price it too low, you will get numerous offers, but you'll be leaving money on the table.
In order to
price your house right
, you need to do some research and compare the prices of other Northbrook, IL homes for sale. These "comps" are essentially similar houses in nearby neighborhoods that share characteristics with your home. The more comps you check, the more accurately you'll be able to price your home.
Buying Secret #1: Get to know the local market

Similarly to pricing a house right, checking local comps is a great tactic for buyers looking for homes in a particular area. If you're buying a house, get to know the local market by comparing the prices of nearby properties to determine if the home you're looking at is priced right.
Getting to know the local market will help save you time in the long run because you will know what to avoid and what to look out for. If a particular house is priced too high, then the seller may not be serious enough about selling their home. If the house is priced too low, then there may be unseen issues that could cost you time and money in the future.
Selling Secret #2: Sell your house when inventory is low

In any real estate market, the best time to sell a home is when inventory is low. Known as a seller's market, buyers looking for homes for sale in Lake Forest are left competing with each other to make the best offer possible. This type of market most often results in multiple offers, giving sellers an opportunity to choose the best one on the table. Additionally, since these markets lead to high demand, houses are typically sold quickly.
Buying Secret #2: Buy a house when inventory is high

In comparison, if you're looking to buy a home, the best time to do so is during a buyer's market. This means that there is a higher inventory of houses available than there are buyers looking in that area. Since buyers are few and far between, sellers will attempt to sweeten the deal on their home to attract attention. They will also often be ready to do whatever it takes to sell their home quickly.
Selling Secret #3: Revitalize your home's curb appeal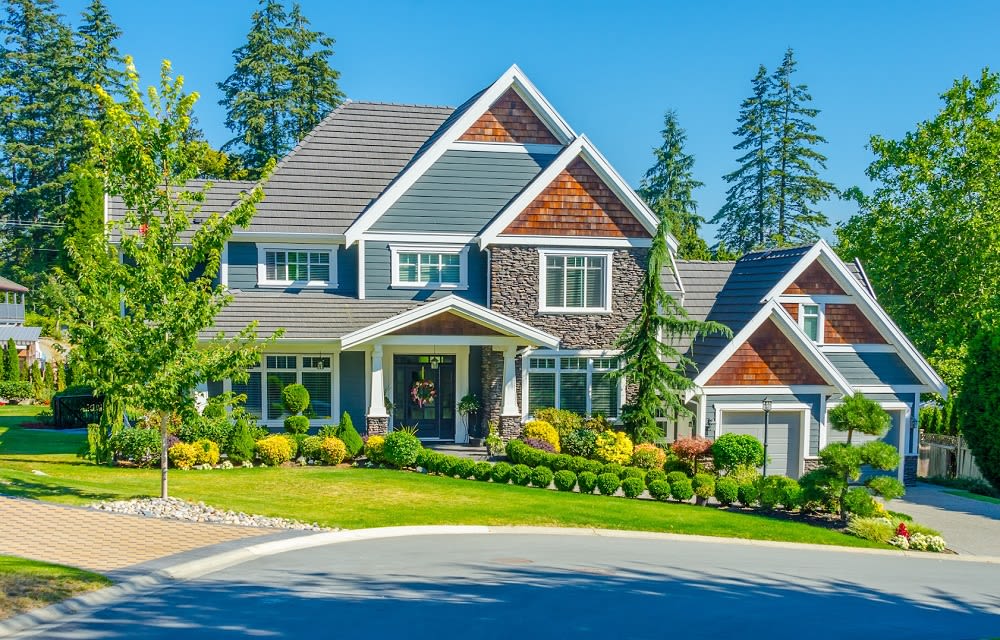 Photo courtesy of Shutterstock
First impressions are everything in the world of real estate. Before buyers even set foot in your house, they have to see it from the outside. If your
home's curb appeal
is lacking, it'll leave a bad taste in the buyer's mouth before they even set foot in it.
Revitalizing your home's curb appeal doesn't have to be a lengthy and expensive process. You can simply spruce up your home's exterior with a few simple tricks, such as planting brightly colored flowers or inexpensive shrubs. Additionally, make sure your lawn is well maintained and address any cracks in the walkway. Another great idea is to rent a power washer and hose down dirty and stained surfaces.
Buying Secret #3: Pay attention to curb appeal when buying a house

If you're touring Northbrook, IL homes for sale to buy your dream home and you come across a property with a lackluster curb appeal, it could be an indication that the seller hasn't properly maintained their house. This could be a red flag for a number of reasons, such as deeper problems hidden beneath the surface.
Chances are if a house's curb appeal is lacking, then the property may require lengthy repairs that'll eat away your time and money. While you may be tempted to use those repairs as a bargaining chip, if you're looking to buy a house quickly, it'll reopen negotiations and set you back.
Selling Secret #4: Don't make costly upgrades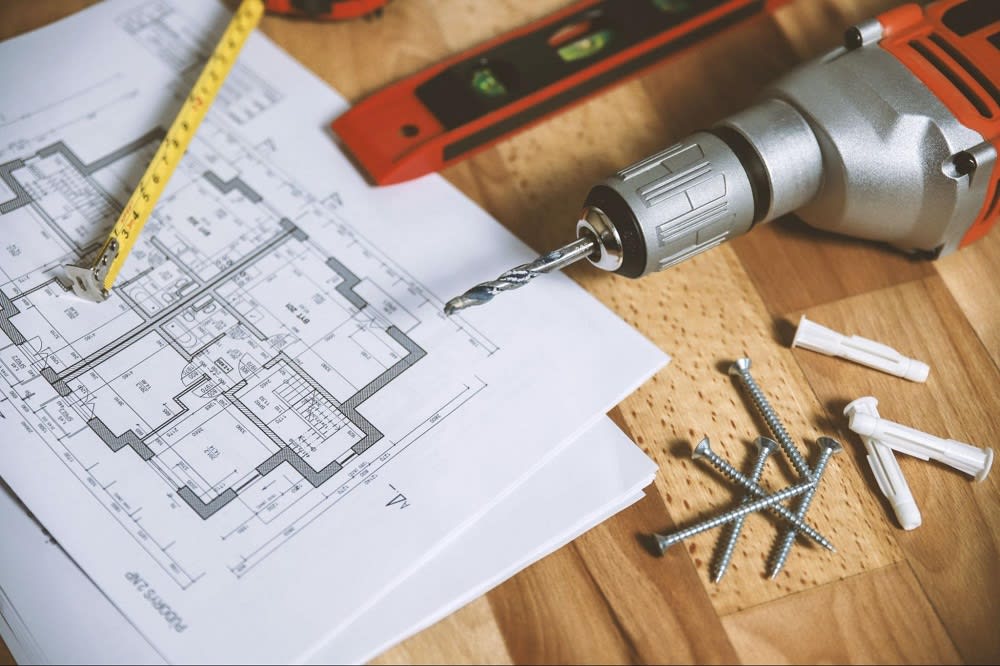 Photo courtesy of Pexels
More often than not, quick and
simple fixes to a property
usually pays off in the end. Massive makeovers, however, rarely ever do. Now is not the time to conduct huge home improvement projects.
On the flip side, simple updates can easily result in more added value and lead to a faster sale. Simple updates can include a fresh coat of paint on the walls, replacing door handles and cabinet hardware, and fixing leaky faucets.
While buyers touring homes for sale may like your home's newly demoed open floor plan, it will not entice them to offer more money for the house. Additionally, the time it takes to make those massive upgrades will eat away your time. That is why avoiding these types of upgrades are crucial when selling your home.
Buying Secret #4: Get pre approved beforehand

Before you even start touring houses in a particular area, get preapproved for a loan. A preapproval letter is essentially a written agreement from a lender for a specified loan amount. Obtaining a preapproval letter signals to sellers that you are serious about buying their house, which gives you a leg up over the competition. In addition, getting preapproved early will save you time in the long run, resulting in a faster sale.
Selling Secret #5: Always be ready to show your house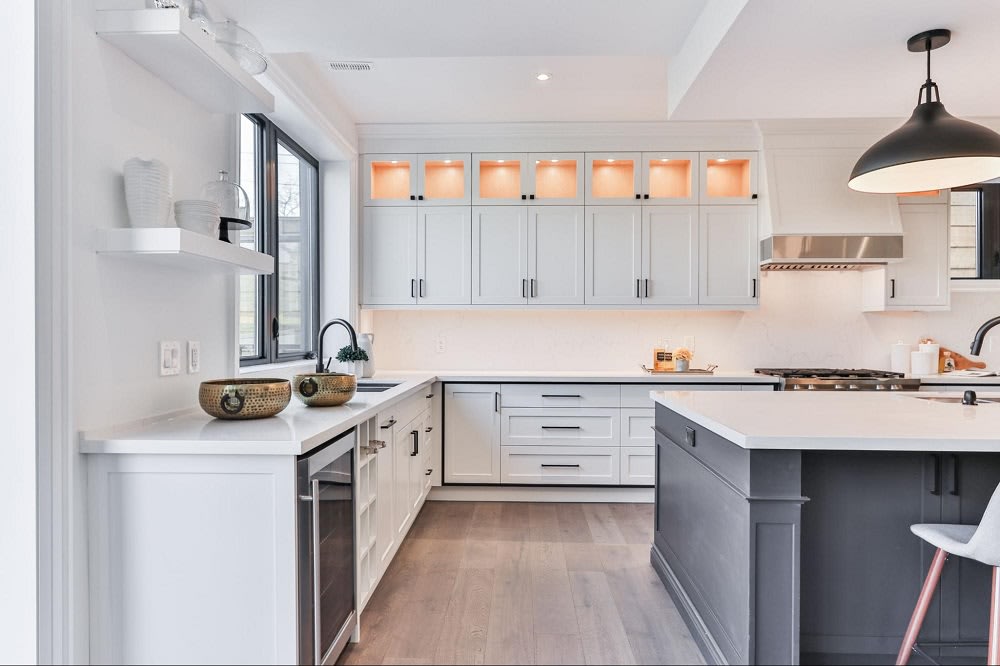 Photo courtesy of Unsplash
During the home selling process, your house should be "show-ready" at all times. Since buyers have a life of their own, you want to cater to their schedule, which means they can stop by at any time. Keeping your home clean and ready to tour is an absolute must. While you may still be living in the house, refrain from leaving dishes in the sink, keep all bathrooms sparkling, and ensure there are no dust bunnies hiding in the corners.
Buying Secret #5: Always be ready to tour a house

This secret is especially crucial in a seller's market. Since these markets tend to have more buyers competing for a limited number of houses, you should always be ready to tour a house and make an offer.
Being ready to tour a house means having a want-list already fleshed out, as well as having your budget in order. Additionally, you will want your pre-approval letter ready. If you find a home you're interested in, do not delay. Tour it as soon as possible, and if you like it, make an offer right away. Otherwise, you risk someone else snatching it up.
Contact a local real estate agent

If you truly want to buy or sell a house as quickly as possible, you need a skilled realtor to guide you through the steps. Real estate agents have years of experience dealing with the local market and they know the closely guarded secrets in the real estate world that often result in faster sales.
If you're ready to tour homes or sell your house in the Chicago area, contact the knowledgeable realtors at the
Jane Lee Team
today for expert guidance.
*Header photo courtesy of Shutterstock