Are you looking to relocate or have thought about it occasionally? If so, you may want to consider Illinois. People move to the state for its beautiful cities, educational opportunities, diverse landscapes, and a strong economy. Below, we highlight some of the top reasons why you should consider checking out attractive housing opportunities in Illinois.
1. City living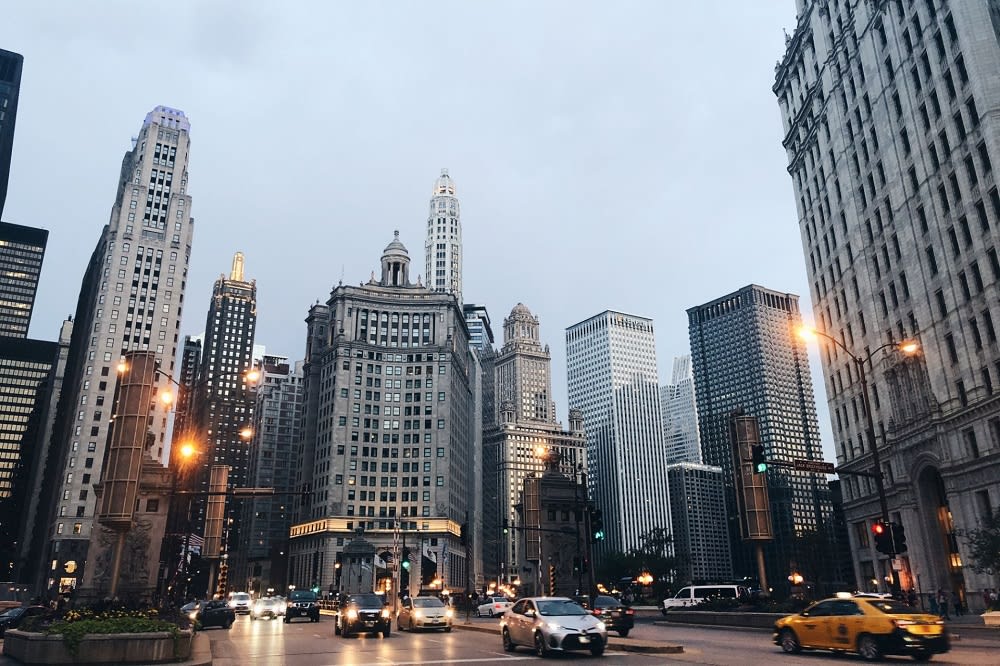 When you think of Illinois, you think of Chicago. But while Chicago is a magnificent city, it's only one of the great cities Illinois has to offer.

Chicago is the largest city in the state and is surrounded by a sprawling metro area. Although Illinois has many cities—Aurora, Naperville, Rockford, and Joliet—Chicago has over three times the population of the other four cities combined.

Most secondary Illinois cities aren't far from Chicago either. Aurora and Naperville are just under an hour away from The Windy City. So even if you don't move to either, chances are they're just a day trip away from your home.
2. Education in Illinois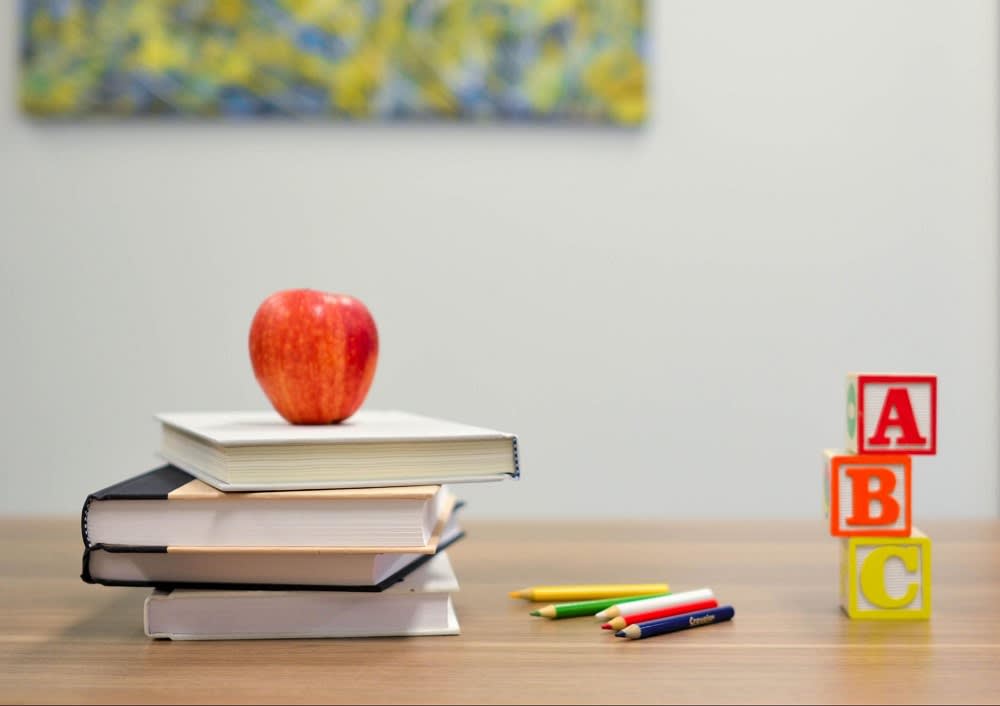 Many current or future parents move to Illinois for its renowned educational opportunities. Illinois is home to a plethora of institutions and is ranked one of the
top 15 states for education
. If you're looking into real estate in Illinois, you'll have confidence that you can raise your children in a first-rate school system.

If you're looking to get an undergraduate or graduate education, Illinois has many options. Popular institutions include Northwestern University, DePaul University, Loyola University Chicago, University of Chicago, School of the Arts Institute of Chicago, and the impeccable University of Illinois state system.

With the bulk of Illinois residents living in Chicago, many of the top schools are also in or around the city. There are some standout school systems in Illinois' small towns, however. In fact, half of the top ten high schools in Illinois are outside of Chicago.
The other half in Chicago graduate some of Illinois' top students. Payton College Preparatory High School and Northside College Preparatory High School were both ranked as two of the
top ten public high schools
in the country in 2022. Remarkably, on the very same list, Illinois boasts five of the top 25 public high schools in the United States.
If you're looking for
houses for sale
in Illinois, you may want to start with the school system to find the neighborhood that's right for you.
3. Scenery and attractions in Illinois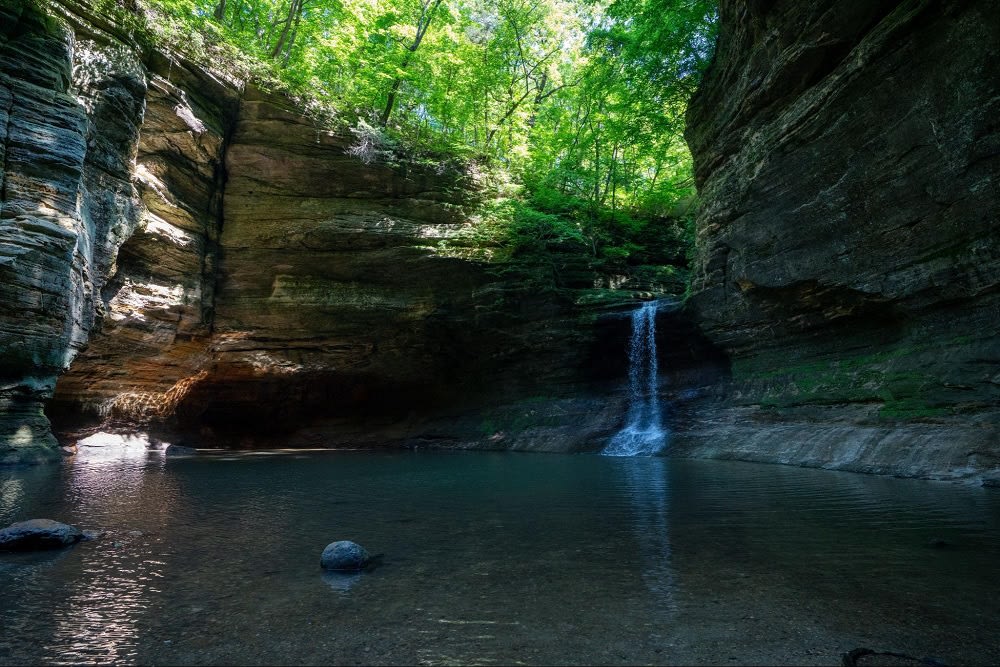 If you think of Chicago when you hear "Illinois," you might be surprised to learn that much of Illinois is filled with remote, scenic landscapes. If you're an outdoorsy person, or like a rustic vacation every once in a while, you may find a lot more to explore in Illinois than you expected.
Located outside Oglesby,
Starved Rock State Park
is one of the most visited state parks in Illinois. This park features a mixture of watersheds, waterfalls, foliage, and rock statues.
If you're looking for an outdoor experience within the city, look no further than Rockford's
Anderson Japanese Gardens
, which offers a unique landscape that features ponds, waterfalls, and a wide variety of trees and plants from across the globe.
When it comes to the scenery in Illinois, the list goes on and on. There are countless parks that offer different geological attractions like sandstone, marshland, and cypress swamps. You can even find idyllic views in unexpected places, such as the beautiful
Graceland Cemetery
in Chicago or the
Bahá'í House of Worship
in Evanston.

Many residents love to be lakeside. If you feel the same way, you may want to look into Highland Park real estate since it's close to the spectacular Openlands Lakeshore Beach.
4. Jobs in Illinois
The economy in Illinois is very strong, towering above neighboring midwestern states. In 2021, Illinois ranked 20th of all states for its cost of living, indicating that Illinois is a high-demand real estate and consumer market. The study, provided by the
Missouri Economic Research and Information Center
, accounts for expenses related to groceries, housing, utilities, transportation, and health.

Whether you're seeking an entry-level or senior position, you can pick from an assortment of industries in Illinois. Common regional industries include manufacturing, insurance, agriculture, and biotechnology.

Many large companies are located in Illinois, such as Walgreens, McDonald's, United Airlines, Caterpillar, and Boeing. Given the variety of its natural environment, there is a mix of tourism-based businesses and industries that more directly support local consumers.
5. Homes and land in Illinois

Illinois prides itself on its wide array of domestic architectural styles. You'll notice a big difference in the homes you'd find in historical villages like Libertyville compared to newer suburbs such as Buffalo Grove.

Buffalo Grove is considered one of the state's premier suburbs. The town features both popular attractions and beautiful, luxurious homes. The schools near Buffalo Grove have been touted as some of the best in the country.

Libertyville is another suburb of Chicago that has a very different vibe than Buffalo Grove. Built as its own city, as opposed to a residential outgrowth of Chicago, Libertyville showcases a nice downtown with many local businesses, shops, and restaurants lining Milwaukee Ave.

Of course, there are many other world-class residential neighborhoods in Illinois, such as Lake Bluff, Deerfield, Evanston, Northbrook, and Vernon Hills. Each area has something unique to offer and is within a reasonable distance to the heart of Illinois, Chicago. You could consider browsing houses for sale in Northbrook IL if you've got your eyes on a commuter suburb of Chicago.

Like the homes in Illinois, the price or availability of land greatly depends on the neighborhood. For example, land near Highland Park might cost over $250,000 while a similar-sized property in Long Grove might cost you $60,000.
Thankfully, there are a variety of homes in Illinois that can fit your family's needs and budget. Interested in exploring homes in Illinois? Contact
The Jane Lee Team
to learn more about our incredible, award-winning team of agents.