The distinctive beauty and charm of Chicago's North Shore are unmatched. Charming streets lined with beautiful trees and flowers, an impressive array of architectural styles from historic to modern, lots of well-maintained green spaces, and most importantly, a sense of community.


The homes and buildings range from historic homes to vintage condominiums to luxury lakefront estates. Everyone can find a home that suits their aesthetic. Very few places, if any, in Chicago can match up to this. Each neighborhood in North Shore has its own unique identity, idiosyncrasies, amenities, activities, events, and attractions. That is why it is crucial to understand what to expect before you start searching for a home.


This guide highlights five of our favorite places to live in North Shore Chicago and where you can eat and shop if you decide to move there.
Glencoe

If you are looking for a quiet residential life away from the commotion of metropolis areas, Glencoe should be your first consideration. Located about 30 miles from Chicago, Illinois, it is bordered to the west and north by the Cook County Forest Preserve.


Glencoe is idyllic, quaint, and well-tailored for families with its sense of community. It also has top-rated schools, such as New Trier Township High School.
It has a rich architectural history with its impressive array of architectural styles, from Georgian Revival estates, through Craftsman homes, to Tudor-inspired single-family residences. As such, you can easily find the type of home you desire.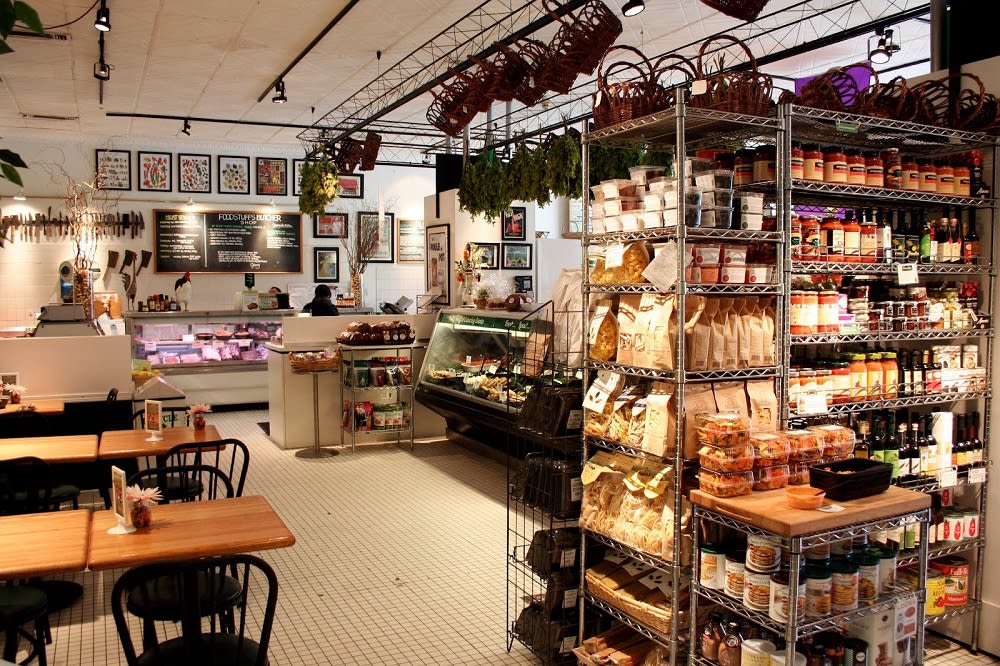 Photo courtesy of Foodstuffs' Facebook
You can enjoy an upscale grocery shopping experience at
Foodstuffs
grocer, check out the Grand Food Center for your weekly staples, or drop by
The Flower Shop In Glencoe
for floral arrangements for all occasions. There's also Parkway Drug/Walgreens and Binny's for wine, beer, and other drinks.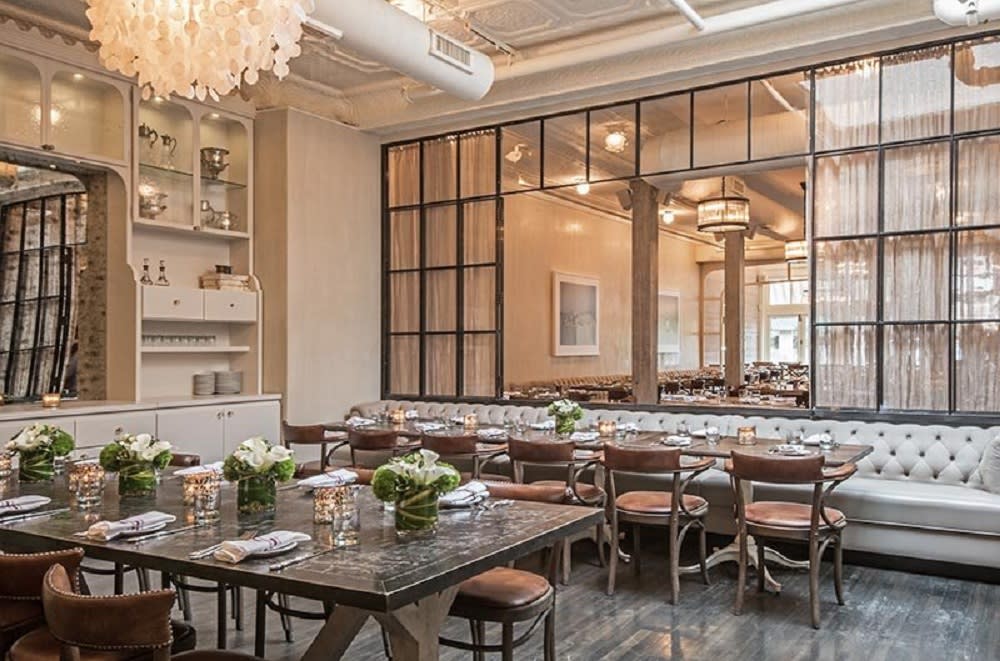 Photo courtesy of Guildhall's website
Glencoe has terrific restaurants with some of the finest cuisines around. You can drop by
Hometown Coffee & Juice
, Starbucks, or Glencore Roast for some finely roasted coffee or try the delicious American bistro fare over at
Guildhall
, perfect for a night out. The popular Little Red Hen and Meg's are perfect for casual eats.
There is so much to do in Glencoe, from individual to family-friendly activities such as hiking, camping, paddle boarding, biking, and other great outdoor endeavors.
Winnetka

About 20 miles north of the city of Chicago lies Winnetka, a community of renowned schools, outstanding parks, tree-lined streets, quality recreation facilities, sandy beaches, and non-profit organizations.


The name Winnetka comes from a Native American word meaning "beautiful land," and Winnetka was founded as a vacation retreat for Chicago's prominent business owners back in the mid-1800s. So, you can expect it to have some beautiful and affluent aspects. It was named
one of the best places to live
in 2020 by Wall Street.
Home to over 30 National Register and local Designated Landmark buildings, Winnetka's buildings feature several architectural styles, so you are sure to find the one you are looking for.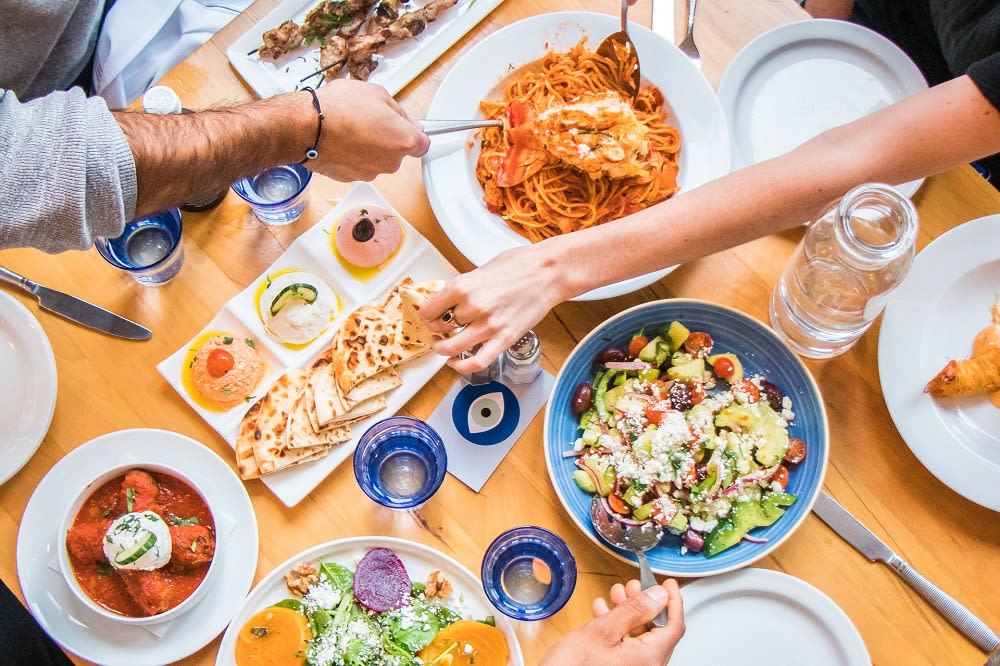 Photo courtesy of Avli's website
If you would like to eat out, many restaurants are sprinkled throughout the village. You can drop by the
Avli Estiatorio
for some authentic Greek cuisine or their terrific Greek wine list. You can visit the Trifecta Grill for the mouth-watering white pizzas or go for some waffle cones at Love's Yogurt. If you'd like some American comfort food, check out
Fred's Garage
.
For shoppers, the vast array of boutiques has enough fashion treasures and unique gifts to fulfill your shopping needs. Ellen's on Elm is perfect for all kinds of gifts, Athene is a top stop among those looking for glamour, and Neapolitan is a super sleek, drop-dead gorgeous couture store.


Despite being small, there is plenty to do in Winnetka. It has a 27-hole golf course, six ball fields, six paddleball courts, an indoor ice arena, and tennis courts.
Lake Forest

About 30 minutes from Chicago is the stunning affluent Lake Forest. It has been one of Chicago's most affluent suburbs since it was founded, with sprawling mansions that date back to the 1800s.


It is generally broken up into four communities: North, South, East, and West. The East is the most desired due to its proximity to the downtown area. The South has several mansions that are typically in the $1,000,000 range. The North has affordable housing, and the West is a relatively new development.


Lake Forest is famous for its green spaces, which are used by the public. They include six nature preserves, Lake Sheridan and Middlefork Savanna. You can hike, bike, fish, and ski in these spaces. It also has top-rated schools, and most students in Lake Forest attend the schools within Lake Forest School District 67. There are several private and public options.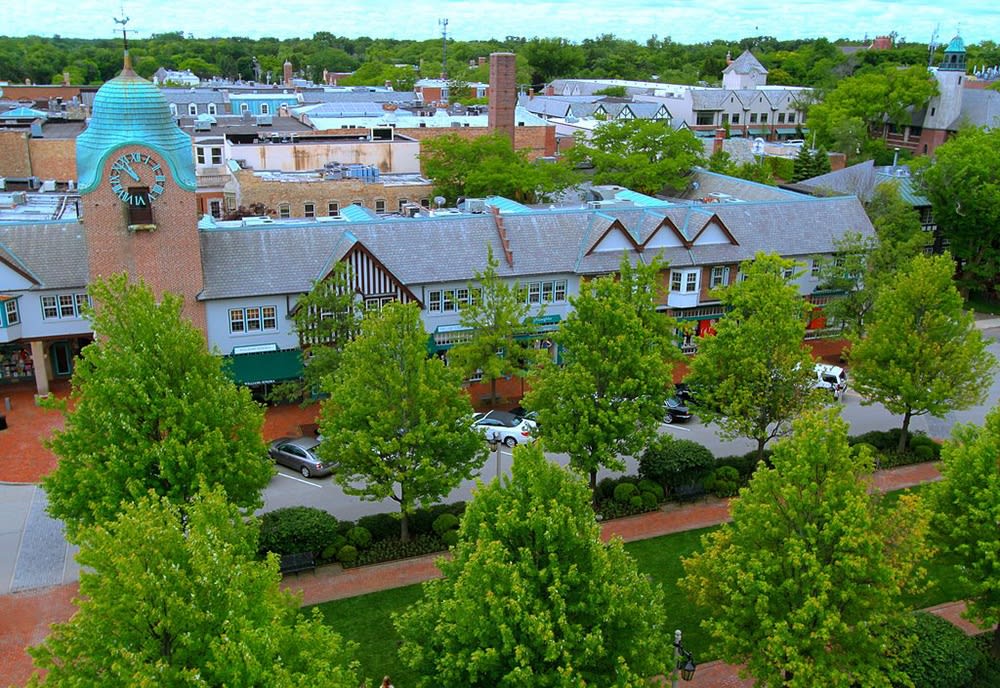 Photo courtesy of Market Square's website
The first planned shopping center in the United States,
Market Square
, is in Lake Forest. It is a mecca of shopping and dining opportunities, making it a popular shopping destination. It has boutiques such as Kiddles Sports, Sweet Pete's Candy, and Kelsey Boutique.
You can also dine in the Market Square in restaurants that include Left Bank, Starbucks, and Einstein Bros Bagels. The Lantern of Lake Forest is the perfect destination for a date night. You can also drop by the local favorite, Egg Harbor Café, for a delicious brunch.


There is no shortage of things to do and events to attend. Performing art lovers can watch a show at the Citadel Theater, and everyone else can find an event they would love to attend from the several
year-round events
offered by Market Square.
Wilmette

About 14 miles north of downtown Chicago with a fabulous location, lies the enchanting lakefront community of Wilmette. It is bordered on the west by Glenview, on the south by Evanston and Skokie, and on the north by Winnetka and Kenilworth.


Its stately mansions, Victorian-style homes, exciting shopping destinations, and spectacular lakefront beaches and parks make it a wonderful place to live and visit. It is family-oriented, and several people move to Wilmette to raise their families. It has high-quality schools such as the Loyola Academy and Regina Dominican.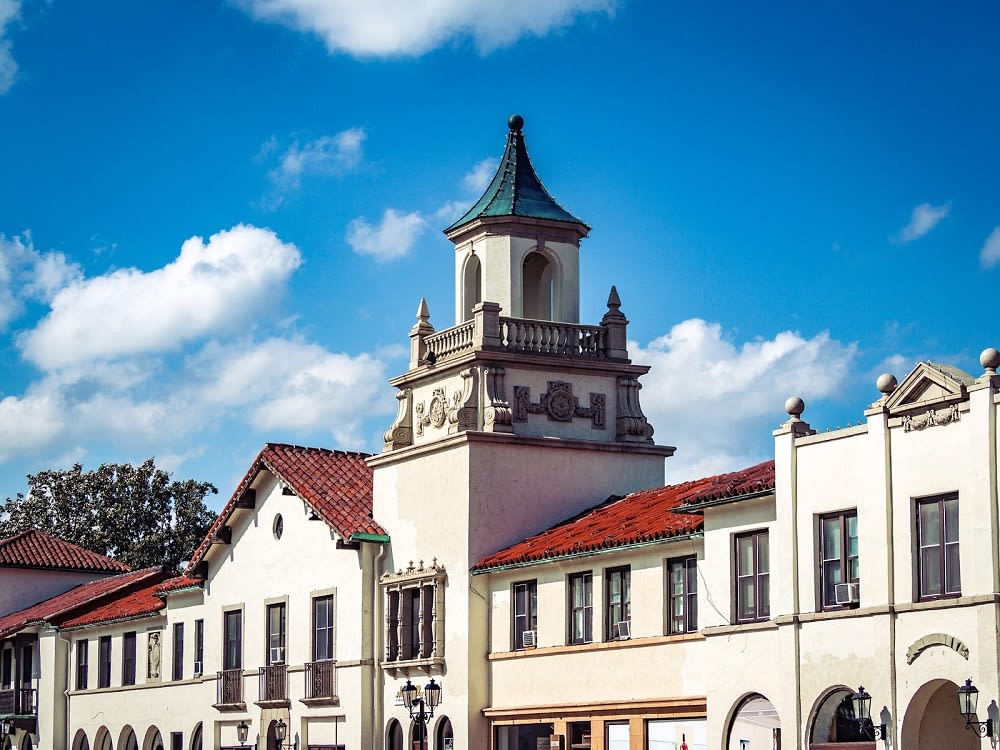 Photo courtesy of Plaza Del Lago's Facebook
Wilmette offers a purely delightful shopping experience with several distinctive shopping districts that offer something for everyone. The Westfield Old Orchard, Northbrook Court, and Plaza Del Lago shopping centers are just a few you can check out to shop for apparel, gifts, and home goods. They are mostly within walking distance of each other.


Wilmette offers an eclectic set of outstanding restaurants that make it an excellent dining destination if you want to eat out. Just off the Edens Expressway is The Residence Inn, which combines affordability and comfort for the best dining experience. You can also eat at the Ridgeview Grill, Carlos and Carlos Restaurant, and Walker Bros. Original Pancake House.


If you enjoy natural beauty, Wilmette is your dream destination. It has 18 beautifully landscaped public parks and playgrounds. You can also go jogging or biking on its scenic lakefront or watch a live show or concert at an outdoor amphitheater. The Centennial Recreation Complex is a good destination for golfing, picnicking, swimming, ice skating, and sailing.
Highland Park

About twenty-five miles north of the Chicago Loop, in the heart of North Shore, nestles the city of Highland Park. It is bordered by Lake Bluff, Lincolnshire, Lake Forest, Bannockburn, Highwood, Northbrook, Knollwood, Buffalo Grove, Deerfield, Glencoe, Northfield, Riverwoods, Glenview, Mettawa, Wheeling, and Winnetka.


Thanks to its tens of acres of beautifully landscaped and wooded land, Highland Park was awarded Tree City USA. That makes it perfect for nature and outdoor lovers.


The housing in its neighborhoods is excellent. It consists of a mix of historic colonials that date back to the mid-1800s to breathtaking contemporary and modern homes and downtown condominiums. It has a dense suburban feel. Some of the best neighborhoods in Highland Park include Braeside, Ravinia Park Place, and Truhaven.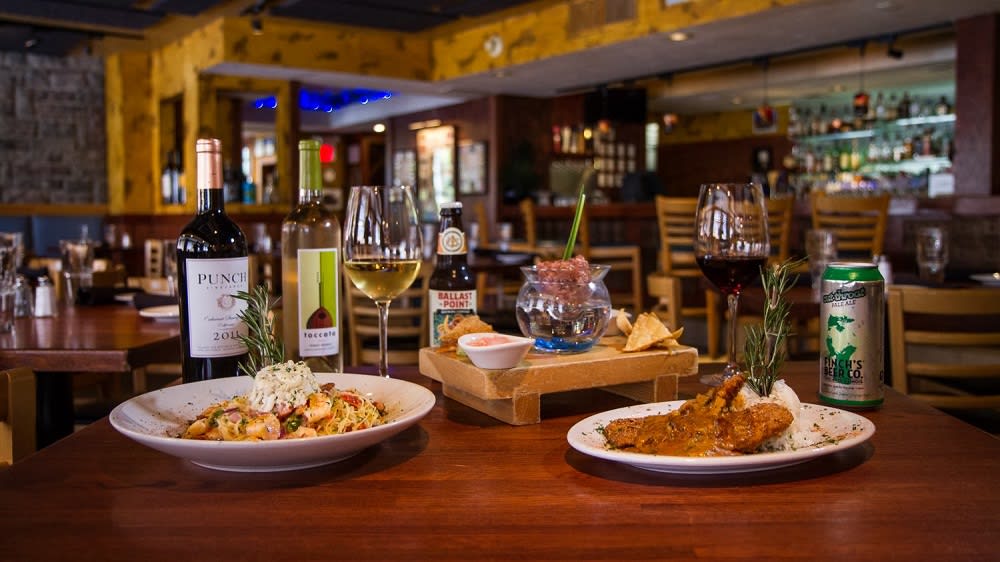 Photo courtesy of Bluegrass's website
The city has more than enough restaurants to choose from. Among its top places to the east is Bluegrass. You can drop by for a fantastic spread of southern-style cuisine. Their menu contains a selection of fried shrimp, jambalaya, carbonara BBQ chicken, and more. You can also drop by Norton's Restaurant, a family-friendly diner with live music and an All-American menu.


You can shop in one of the several local stores like Walgreens, Target, Home Depot, Northbrook Court, Harper + Ash, and Port Clinton Square. Downtown Highland Park has several shopping options for specialty food items not found in regular grocery stores.
Hire a North Shore Realtor

The beautiful homes, leafy streets, excellent schools, outstanding restaurants, short commute time, myriad activities, and a strong sense of community, are all good reasons to live in Chicago's North Shore. Each of the areas covered above offers the best of the North Shore. It is up to you to decide which suits your needs nicely.


If you are finding it hard to choose or you have already made a choice but want to confirm whether it's the right one, reach out to us at
The Jane Lee Team
. We have been the number one real estate company in Lake County, IL, since 2004, so we know a great deal about Chicago's North Shore and its properties. In 2021, we handled 342 million dollars in sales. We love helping clients find a good home and close a sale.
Let us help you determine the best location and invest in your dream home. Call or
email
us today.