Chicago is an extensive area with many affluent communities. Its vast array of neighborhoods, all with their own exceptional flavor, offer a unique lifestyle in the windy city. North Shore Chicago is no exception. This community is situated on the north shore of the town along Lake Michigan and offers residents a luxury lifestyle that is both suburban and urban. Due to its proximity to downtown, North Shore Chicago has a lot to offer residents.
It is no secret the North Shore Chicago area is one of the most desirable communities in the Midwest, with striking lake views and unmatched amenities and attractions. Whether you're looking for a relaxing home or a bustling city lifestyle, this community has different upscale neighborhoods to suit your needs. From the community's various mix of homes and architecture to the unique history and culture, North Shore Chicago is a place you will never forget. Take a look at places to eat, shop, and live in North Shore Chicago:
Eat

North Shore Chicago has a lot to offer locals when it comes to dining. Whether you are in the mood for Italian, Chinese, Japanese, or American food, North Shore Chicago has a restaurant for you. There are many bars and cafes in the area, perfect for grabbing a cup of coffee or a quick bite, and there are beautiful upscale restaurants with lake and river views.
Shore Club Chicago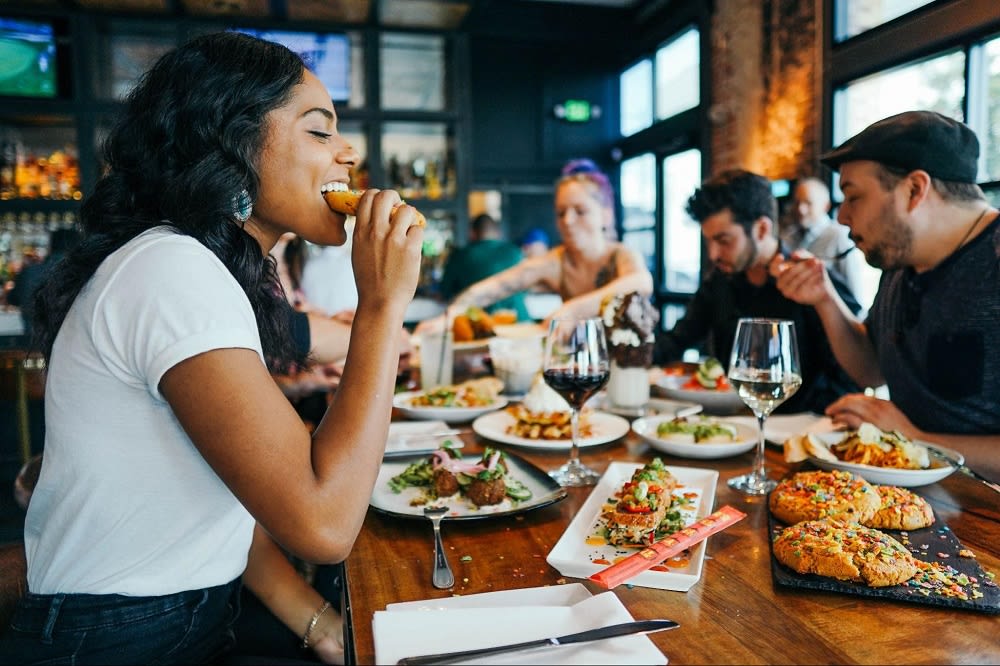 Shore Club Chicago
on North Avenue Beach is an upscale restaurant and club with beautiful lake views and impeccable food and service. The Oasis is an outdoor section of the club where guests can reserve a daybed, sunbed, or cabanas to enjoy food and drinks. The Restaurant is the main dining space with an expansive open-air room and a tropical vibe. The menu is diverse, with many dishes inspired by Mediterranean cuisine and worldwide beaches. The floor-to-ceiling windows and tropical vibe make guests feel like they are dining right on the beach. The Patio at Shore Club is an outdoor dining space with upscale seating and lighting that serves lunch and dinner menus. Shore Club is the perfect location for beachgoers and people walking along the Lakefront Path to stop for a delicious meal.
The Lakefront Restaurant
The Lakefront Restaurant
is a casual and sophisticated dining option in the historic theater at Fullerton. The upscale tavern has intimate tables and communal seating, including a large lounge area. The restaurant also features a seasonal patio with views of Lake Michigan and the Chicago skyline. The Lakefront Restaurant menu offers traditional midwestern cuisine and high-quality drinks, including an extensive wine list.
Allgauer's on the Riverfront
Allgauer's on the Riverfront
is a premiere dining option in the North Shore area. The restaurant overlooks the tree-lined river and provides a relaxed, romantic dining space with an outdoor patio and firepits. It is a comfortable space with scenic views and an eclectic menu that satisfies all guests.
Shop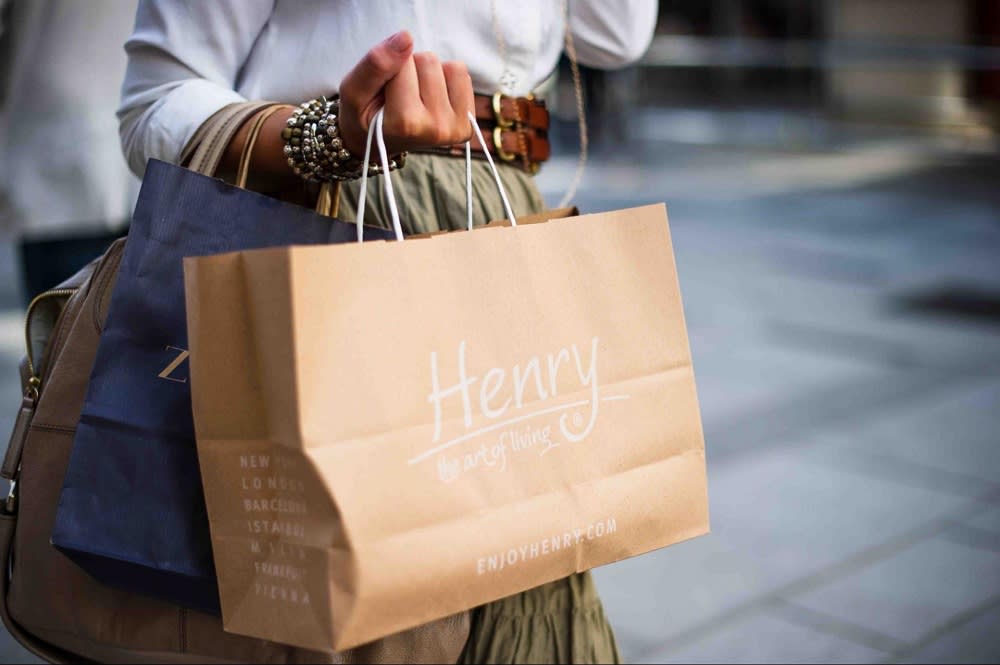 North Shore Chicago is home to many different types of shopping experiences. There are high-end designer stores, small boutiques, and malls. No matter what you are looking for, North Shore Chicago has a store with unique options. The community is also home to many art galleries, perfect for finding that perfect piece to add to your home.
Boutiques and galleries
Apricot Lane in the Glen
is a locally owned boutique that offers trendy women's clothing and accessories.
Artistica
is an art store specializing in Italian hand-painted ceramic with an assortment of pottery, décor, dinnerware, candles, patio tables, garden accessories, and more.
Eve J. Alfille Gallery and Studio
is a jewelry store owned by an award-winning international artist. Eve crafts each piece individually and works with talented goldsmiths and artisans to offer the best selection of jewelry and custom pieces.
Live

North Shore Chicago is the perfect place to live if you want a luxurious lifestyle with suburban appeal. Many amazing North Shore communities offer upscale lifestyles and lake views.
Lake Forest
Lake Forest
is a suburb located on the north side of Chicago along Lake Michigan, approximately 30 minutes from the Loop. It is an affluent community home to a large number of professionals, many of whom work in downtown Chicago. It is a peaceful community with stately homes, mature trees, and quality schools. The community also has a prestigious private
college preparatory school
for high school students.
Northfield
Northfield
is a small, sophisticated community about 17 miles from downtown Chicago that offers quiet neighborhoods and luxury homes. There are multiple transportation opportunities for residents to travel to the O'Hare International Airport, downtown, and surrounding Chicago suburbs. The community has quality public and private schools, including Districts 37, 34, and 29.
Glencoe
Glencoe
is a North Shore Chicago neighborhood about 22 miles from the Loop. The community has beautiful natural topography, parks, and strict zoning rules to help maintain an open and preserved space. The Chicago Botanical Gardens is a popular attraction in the area. The community is served by district 35 and has a Montessori school and community college.
Evanston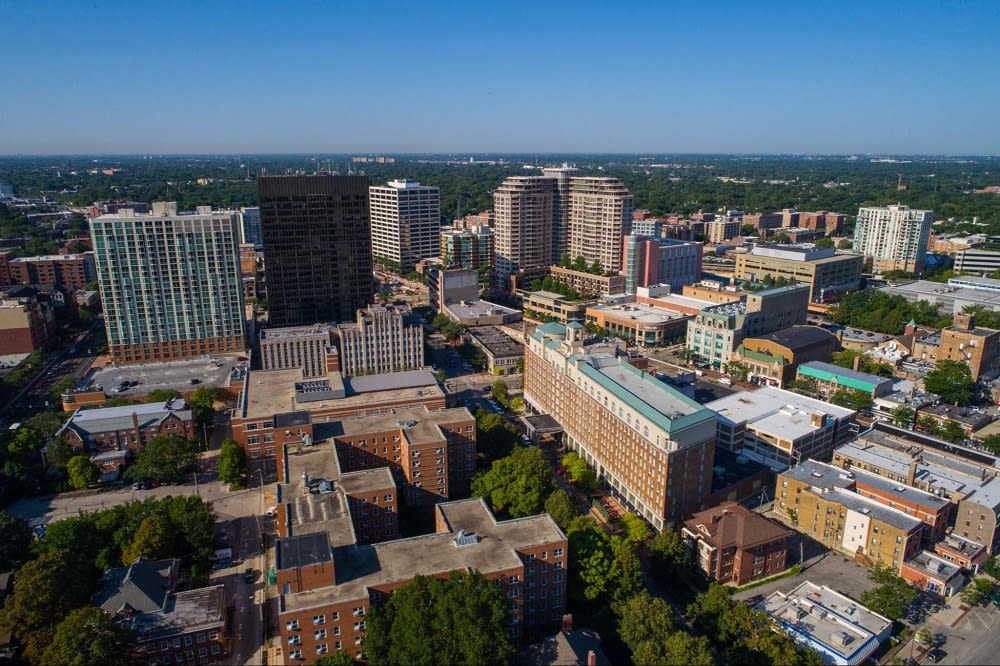 Evanston
is about 11 miles from downtown Chicago, making it a lively and bustling community. The lakeside community has walkable shopping, restaurants, and entertainment, as well as an array of vibrant and quiet neighborhoods. The community has more than 200 acres of park space, public beaches, community centers, golf courses, and outdoor recreation. Evanston is also known for its commitment to education with a quality public school district and several higher education institutions such as Northwestern university. The area has many upscale private schools like Bake Demonstration School, Saint Athanasius School, and Chiaravalle Montessori School.
If you are looking for a home in the area, it can be overwhelming to search the neighborhoods for your ideal home without professional help. Expert real estate agents are a valuable resource when it comes to finding homes for sale in North Shore, Chicago. They have access to exclusive listings and knowledge about local markets to help you find the right community and home for you.
The Jane Lee Team is a top real estate team in Illinois specializing in Northern Illinois real estate. The team is led by
Jane Lee
, a passionate, highly skilled, and experienced real estate agent with a collection of awards for her service and sales. Start your
home search
and find the perfect North Shore real estate for your lifestyle.